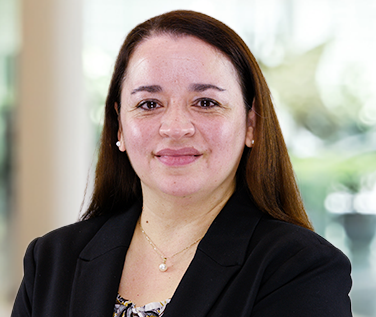 Victoria Moss is an Early Childhood Assessment Support Specialist for the Early Childhood Assessment Support Initiative (ECAS). Victoria joined the ECAS team in October 2022. She began supporting the universal and effective adoption of statewide assessment tools by leading the project of updating the Texas Education Agency's (TEA) pre-kindergarten Commissioner's list. In addition, she is supporting the TEA in defining kindergarten readiness.
Before joining the ECAS team, Victoria was the Senior Project Manager of the Academic and Enrichment Outreach Program (AERO) at the Children's Learning Institute (CLI) at UTHealth Houston. She is a founder of the AERO tutoring programs and curricula, which enhance children's opportunities for successful living by providing them with individualized, research-based assessments and services. In this role, she helped thousands of students in grades prekindergarten through eight improve in literacy and math skills. In addition, she was the lead writer for the online tutoring and intervention curriculum and training of the Accelerated Early Reading Outcomes (AERO) program, an evidence-based curriculum that focuses on foundational reading skills. She also served as a lead author for two federally funded curriculum development research projects in early vocabulary, oral language, and reading comprehension. She was a member of the author team that created the current version of the Texas Primary Reading Inventory (TPRI), the Progress Monitoring for Emergent Readers (PMER), and Monitoreo del Progreso para Lectores Emergentes (MPLE). She was also a teacher mentor for a federally funded study, the Interagency Education Research Initiative (IERI), a statewide Coordinator and trainer for Texas Reading First, and a Program Supervisor and curriculum writer for the Reading One-to-One program.
Victoria holds a bachelor's degree in Elementary Education and a master's degree in Curriculum and Instruction from the University of St. Thomas. She is a certified teacher with over twenty years of experience in education. In her free time, she loves to read, write and do crafts. She loves to attend plays with her husband and two children.